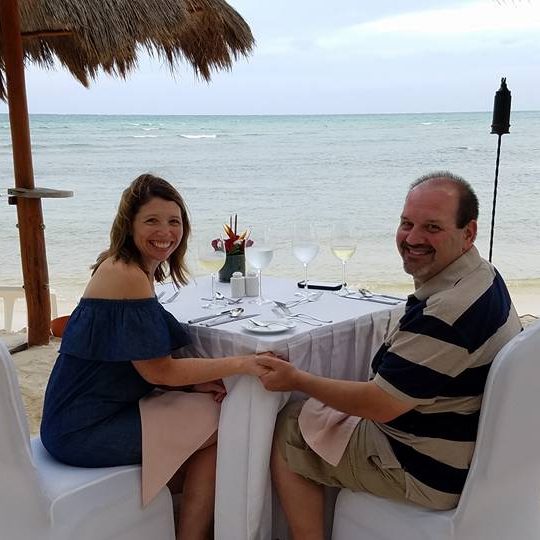 Crystal & Tom
After months of listening to Crystal talk about her Peloton
obsession, Tom suggested she start a podcast dedicated to
the topic. His theory being that he would then only have to
listen to her talk about Peloton for 1-hour a week.
Tom was wrong.
Very, very wrong.
Every week Crystal and Tom talk to riders, instructors and
other luminaries from the Pelo-verse. It's an hour-ish of
news, tips, commentary, banter and inappropriate comments
(from Tom) about the "Bike That Goes Nowhere."
Who Listens to Our Podcast?


What listeners are saying?
"Love the ClipOut! It's nice to get great Peloton info and hear some awesome interviews from my favorite instructors and tribe leaders!"
By: Ajh80108, iTunes User
"Keeping me up to date with Peloton is fun, easy, and entertaining with Crystal and Tom. Thanks for providing this awesome podcast y'all!"
By: Annie_Beee, iTunes User
"Love listening to you guys. You provide great information, and you do it with humor. Thanks for keeping it light and fun!"
By: #CrazyGracy, iTunes User
In July of 2019 we ran an experiment with Stronger U in order to see if The Clip Out
could generate results for advertisers. Stronger U offers individualized nutrition plans
based on a person's specific goals, food preferences, and dietary restrictions. The
program includes a personal coach who helps you navigate their system. The cost for
their shortest program (12-weeks) is $399.
We offered listeners a 10% discount that was tracked via a promo code. Users of the
code also had to be members of our Clip Out Facebook Group.
We promoted the offer the following ways:
• A 60-second live spot in three consecutive episodes.
• Four Facebooks posts (two on our page and two within the group).
The results of this program? We had 35 people sign up using our exclusive promo code.
While we don't know which program people selected (12 weeks, 6 months, or 1 year) the
minimum amount of revenue we would have generated for them would be $12,600.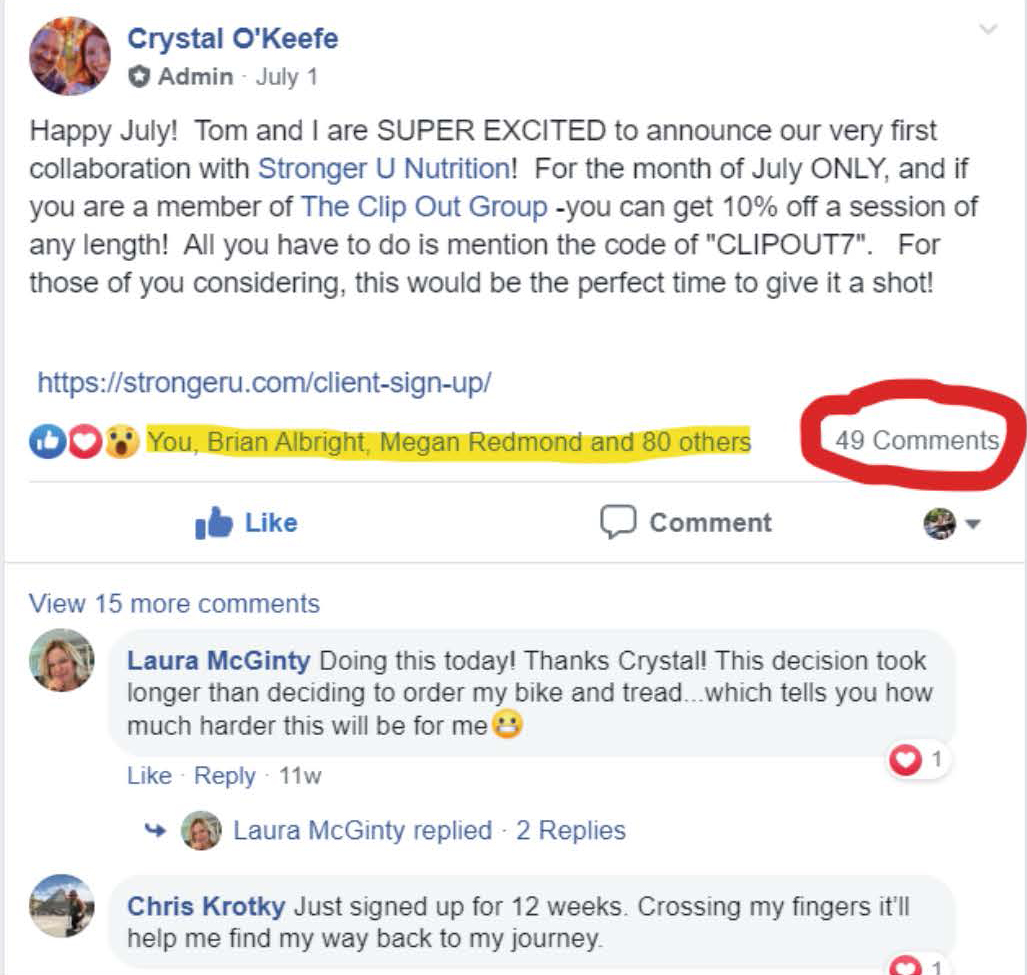 Find the perfect plan for you.
Package #1
:30 Second Mid-roll Recorded Spot

125x125 Banner in Email Newsletter
Package #2
Supported post across social media platforms (Facebook Page & Group, IG)

125x125 Banner in Email Newsletter
Package #3
1 Post in Facebook Page & Group

125x125 Banner in Email Newsletter
Crystal O'Keefe
Twitter - @ClipOutCrystal
IG - ClipOutCrystal
Facebook - facebook.com/theclipout
www.theclipout.com